The Department of Curriculum and Pedagogy is home to an outstanding group of teachers and scholars who are leaders in their respective fields of research, providing intellectual leadership through re-conceptualist, critical, and action-oriented scholarship, teaching, and community engagement, to the local, national, and international fields of curriculum and pedagogy. With an emphasis on fostering a social context in which teaching is sustainable, equitable, and given to social justice, our faculty are internationally recognized for their important work and influential research in many of the curriculum areas represented in public education as well as trans-disciplinary areas of scholarly inquiry such as curriculum theory, history of curriculum, teacher education, digital media and learning technologies, curriculum and pedagogy in higher education, and teaching and learning in informal educational settings.
Here's a list of our recent faculty publications:
Books & Book Chapters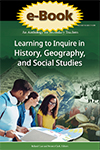 Learning to Inquire in History, Geography, and Social Studies: An Anthology for Secondary Teachers
2020. Vancouver: The Critical Thinking Consortium (464 pages).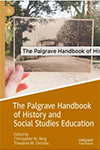 The History Education Network: An experiment in knowledge mobilization
2020. In C. Berg & T. Christou (Eds.), Palgrave handbook of history and social studies education (pp. 253-294). New York: Palgrave Macmillan.

Too many apps to choose from: Using rubrics to select mobile apps for preschool
2020. In S. Papadakis, & M. Kalogiannakis (Eds.), Mobile learning applications in early childhood education (pp. 20-38). Hershey, PA: IGI Global.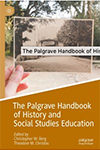 More than a Methods Course: Teaching Preservice Teachers to Think Historically
2020. In C. Berg & T. Christou (Eds.), Palgrave handbook of history and social studies education (pp. 213-251). New York: Palgrave Macmillan.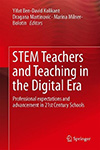 Introduction: STEM teachers and teaching in the digital era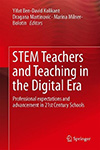 Discussion: Teacher Professional Development in the Era of Change
2020. In Y. Ben-David Kolikant, D. Martinovic, & M. Milner-Bolotin (Eds.), STEM Teachers and Teaching in the Era of Change: Professional expectations and advancement in 21st Century Schools (pp. 185-197). Cham, Switzerland: Springer.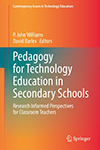 Philosophy of technology for children and youth.
In P. J. Williams & D. Barlex, (Eds.), Pedagogy for technology education in secondary schools (pp. 311-323). Dordrecht, NL: Springer.
Journals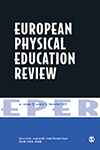 Dodgeball: Inadvertently teaching oppression in physical and health education
2020. European Physical Education Review, 1356336X20915936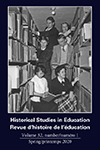 Historical Studies in Education 2020 Spring Issue
2020 Historical Studies in Education, 32(1).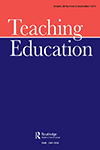 The Trans Educators Network: A Reflection on Community Building and Knowledge Production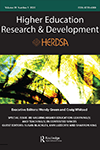 Community engagement is … : revisiting Boyer's model of scholarship
2020. Higher Education Research and Development.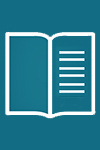 The problem of democracy in the time of Trump