The Department of Curriculum and Pedagogy is home to an outstanding group of teachers and scholars who are leaders in their respective fields of research, providing intellectual leadership through re-conceptualist, critical, and action-oriented scholarship, teaching, and community engagement, to the local, national, and international fields of curriculum and pedagogy. With an emphasis on fostering a social context in which teaching is sustainable, equitable, and given to social justice, our faculty are internationally recognized for their important work and influential research in many of the curriculum areas represented in public education as well as trans-disciplinary areas of scholarly inquiry such as curriculum theory, history of curriculum, teacher education, digital media and learning technologies, curriculum and pedagogy in higher education, and teaching and learning in informal educational settings.
Here's a list of our recent faculty publications:
Books & Book Chapters

Sorry, no posts matched your criteria.
Journals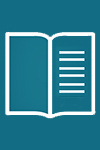 Drag pedagogy: The playful practice of queer imagination in early childhood
2021. Curriculum Inquiry.
Books & Book Chapters

Journals