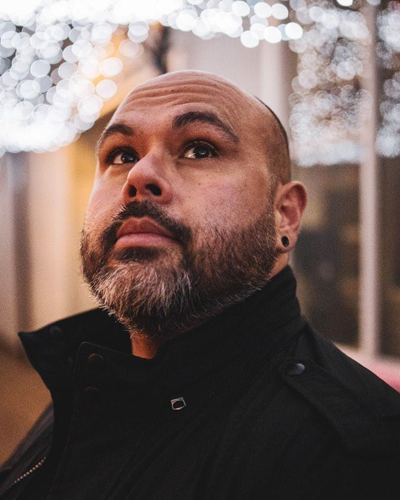 Research Interests
Research Interests
Children & Youth
Discourse Analysis
Indigenous Education Research
Literacy
Pedagogy
Teacher Education Research
Biography
Biography
Dr. Joaquin Muñoz, PhD (he/him/his pronouns) obtained his Ph. D. from University of Arizona. He is an assistant professor of Indigenous Education at UBC. He grew up on the Pascua Yaqui Indian Reservation in Arizona, where he learned early on about the complicated issues of race, culture, history, and oppression. His research focuses on Indigenous Education and teacher education, with a focus on supporting teachers to be effective when working with diverse Indigenous populations, through cultural awareness, critical pedagogy practices, and culturally responsive pedagogy. Muñoz has spent the past decade developing skills for this work by using methods that include Indigenous Circle Work, the Theatre of the Oppressed, various forms of art, dialogue and literacy tools. He is currently a faculty member in the Department of Curriculum and Pedagogy at The University of British Columbia in Vancouver, BC. He also consults with schools internationally, working on anti-racist education, cultural competency and culturally responsive approaches in the U.S., Germany, Israel and Mexico.
Presentations
Selected Presentations
Muñoz, J. (2020, December). The Birchbark House and The Little House on the Prairie: Text and Representation in the Classroom. Minnesota Writing Project Teacher Workshop. Minneapolis, MN. (Online).
Muñoz, J. (2020, November). Culturally Responsive Pedagogy and Teaching Practice. Professional Development, November Waldorf Development Conference. Toronto, Ontario, CA (Online).
Muñoz, J. (2020, November). Waldorf Education and Diversity, Equity and Inclusion: Where Are We Now? Keynote Address, November Waldorf Development Conference. Toronto, Ontario, CA (Online).
Publications
Selected Publications
Munoz, J & Chang, N. (Under review). "Here Comes a Thought": Steven Universe as Social Emotional Curriculum. Submitted to The International Journal of Critical Media.
Horner, M., Petrone, R. & Muñoz, J. (2021). Ni keehtwawmi mooshahkinitounawn: Lifting Up Representations of Indigenous Education and Futures in The Marrow Thieves. Journal of Research on Diversity in Youth Literature.
Boland, N. & Muñoz, J. (2021). The critical potential of Waldorf education. Review of Steiner Education Journal.
Eck, A. & Muñoz, J. (2021). Education in the time of pandemic: Projects to engage student inquiry. Minnesota English Journal.
Muñoz, J. (2021). "Notes from the field: Waldorf as an educational path in Native America. Journal of American Indian Education.