Welcome to the Department of Curriculum & Pedagogy (EDCP) at UBC. We are committed to advancing research into learning and teaching in a variety of contexts and across the lifespan.
Read more »
---
News & Events
Panelists: Kiera Brant-Birioukova, Emmanuel Amoah & Scott Robertson with special guest Dr. William Pinar

Event date: Wednesday 10/11/2017, 1:00 - 4:00 pm
Anna Hickey-Moody, RMIT University, Australia

Event date: Thursday 10/19/2017, 2:30 - 4:00 pm
September 13, 2017
Recent Publications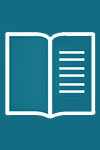 "A Grand Old House:" Canadian Educational Publisher Copp Clark, 1841-2004
2017. Papers of the Bibliographical Society of Canada, 55(1), 51-90.
Interview Series
EDCP Interview Series 2014-2015
The EDCP Interview Series invited faculty members from the Department of Curriculum and Pedagogy to engage in a short interview about their current research interests and the impact their research is having.
Read more »
Seminar Series