Welcome to the Department of Curriculum & Pedagogy (EDCP) at UBC. We are committed to advancing research into learning and teaching in a variety of contexts and across the lifespan.
Read more »
---
News & Events
Four Arrows (Wahinkpe Topa), aka Don Trent Jacobs,

Event date: Friday 09/28/2018, 12:30 - 2:00 p.m.
August 9, 2018
Recent Publications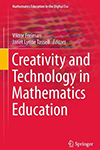 Nurturing creativity in future mathematics teachers through embracing technology and failure
2018.  In V. Freiman and J. Tassell (Eds), Creativity and Technology in Math Education, Mathematics Education in the Digital Era ., pp. 251-278, Cham, Switzerland: Springer.
Interview Series
EDCP Interview Series 2014-2015
The EDCP Interview Series invited faculty members from the Department of Curriculum and Pedagogy to engage in a short interview about their current research interests and the impact their research is having.
Read more »
Seminar Series